JST-XH Adapter voor Thunder Power Laders 2S nr. TPTOHM2S Envelop
JST-XH Adapter voor Thunder Power Laders 2S nr. TPTOHM2S Envelop
TP -> XH
Ook voor Multiplex laders.


Op voorraad
Artikelcode: TPTOHM2S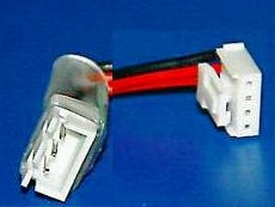 Adapter ladekabel TP naar XH stekkers. Laderkant 3s stekker, accukant 2S stekker XH
Ook voor Multiplex laders.
Siliconenuitvoering 20cm lang.
Malestekker zit op printplaat voor gemakkelijke de- en montage.
Compatible met alle HiModel Series Li-poly of aziatische accu's.
Compatible met de meeste laders van E-sky, RC-Power, Maxpro, Smart plus, Dynam and HiModel etc.